Welcometo Our Place
Open Sunday to Thursday 11AM to 8PM
Open Friday and Saturday 11AM to 9PM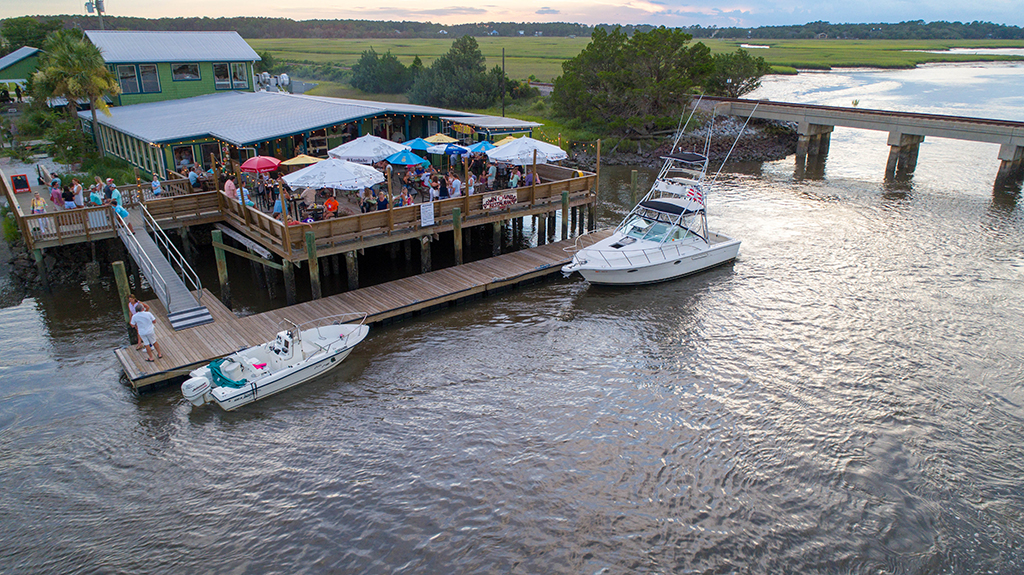 Historically, our location began as a 200 acre tract of land which included Piney Island. In 1923 the land was used for harvesting sap from pine trees for the turpentine industry and oyster houses operated for years in the late 1930's. A fish camp which sold bait to local anglers, was built on the site of our existing boat dock in the late 1950's. In the early 1980's an old fish camp on the property was remodeled as a restaurant and in 1982 the Down Under was opened.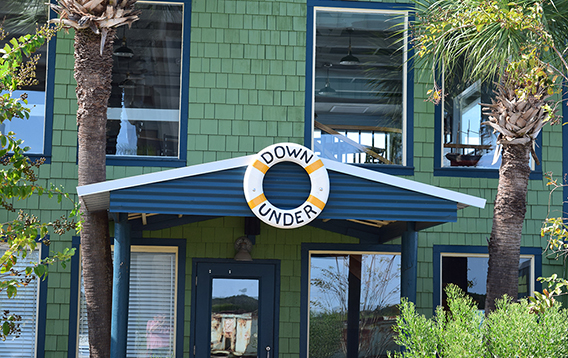 It has grown from 44 seats to now over 200, but still maintaining that very special southern nautical atmosphere. Our unique location offers an ambiance of marina wildlife that includes a variety of birds and other fascinating creatures including Alligators, Manatees, Sea Otters, Dolphins, Sea Turtles, Tarpon and many, many more. So sit back and enjoy a little piece of Fernandina's history, you never know who or what you may see floating down the river. We're glad you're here, and hope you enjoy.
OurCuisine
Our Staff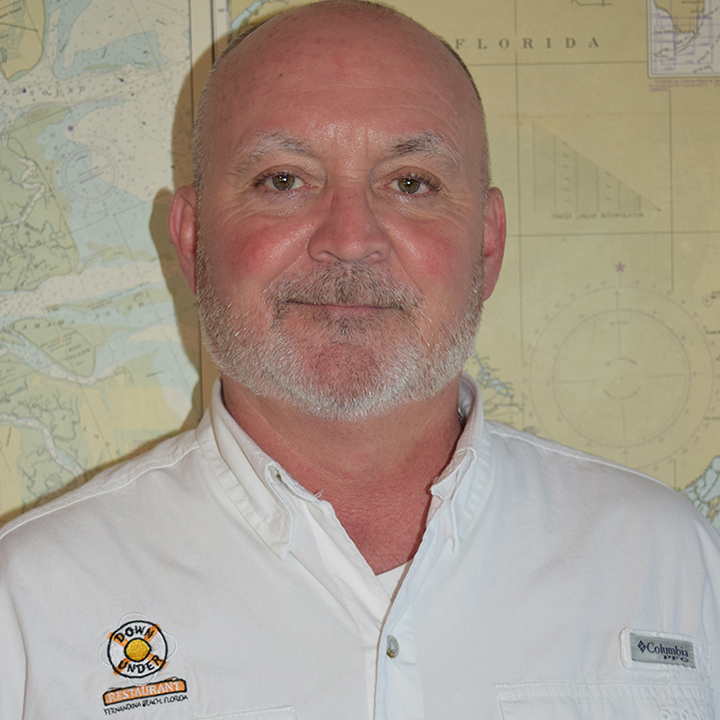 General Manager
Murray started his career managing fast food in the late 70's. He and his family bought into two restaurants concepts in Fernandina Beach in the early 80's and built one of each concept during the mid-80's in Callahan. They ran a very successful operation thru the mid 90's when they sold their businesses. Murray went corporate, ending up in Lexington KY after winding through TN climbing the corporate ladder. Murray worked as General and Regional Manager for concepts which included Red Lobster, Logan's Road House and Joe's Crab Shack. His experience landed him back home in 2003 with recent stints in the fast-paced downtown Fernandina restaurant market until landing Down Under the bridge where he vows to retire. He and his staff are committed to serving the finest fresh seafood available in a cozy relaxed atmosphere accompanied by exceptional service and atmosphere.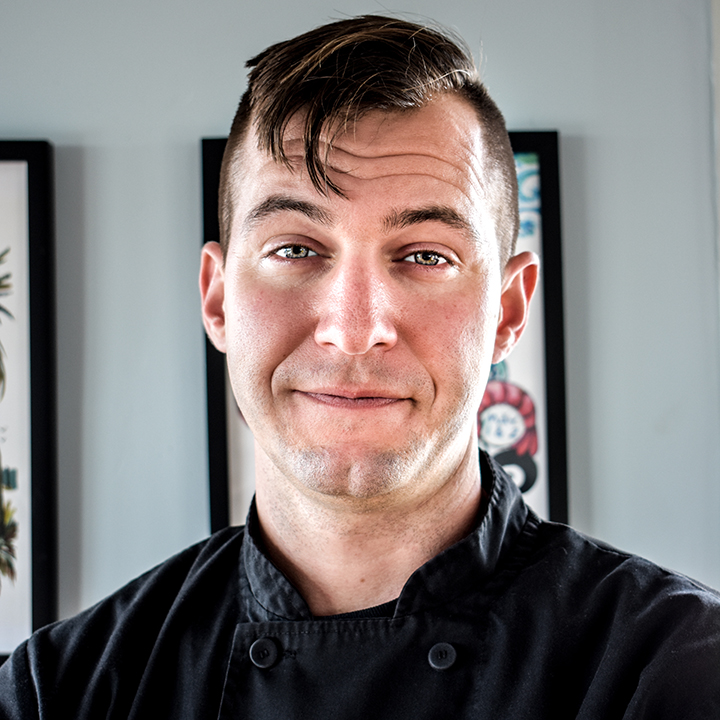 Executive Chef
Kennedy, a native of Fernandina, was a '04 graduate of FBHS where he was enrolled in the culinary program. He moved on to Tallahassee where he graduated from Keiser University in '06. Shortly thereafter Kennedy joined The Amelia Island Plantation where he stayed for eight years. An opportunity arose for Kennedy at the Florida House and he welcomed the chance to do his own thing. After 2 and a half years Mr. Saltmarsh, the owner of the Florida House asked Kennedy to make the move to Down Under where he is showing off his talents.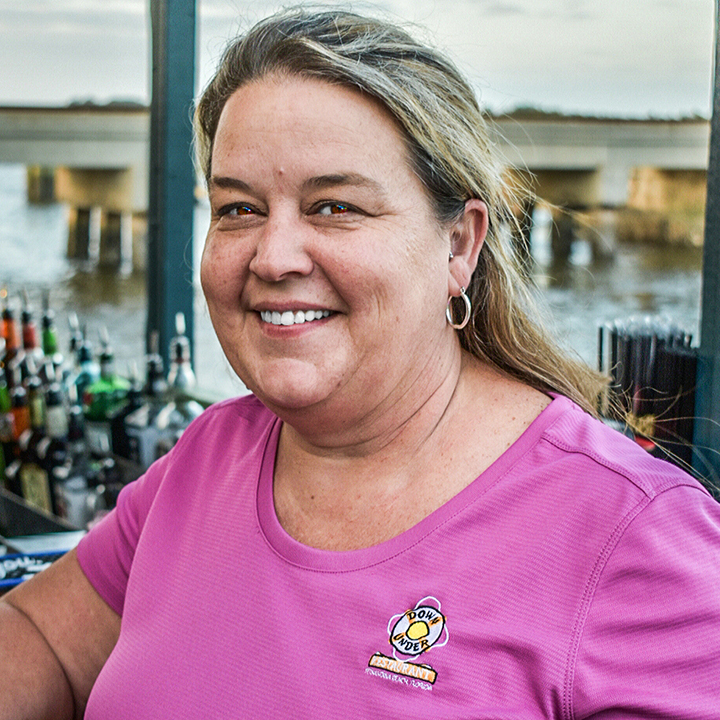 Executive Zoo Keeper
Another native of Fernandina, Murphy has captained some of Amelia Island's best restaurants. She was instrumental assisting a multi-unit fine dining group develop their restaurants in town. Murphy also got a taste the corporate world with a one year stay with Omni Amelia Island Plantation. With the addition of Murphy to the Down Under team the 4 man/women team has over 80 years of experience in the local market. With that said she was able to cherry pic some of the best of the best employees the area has to offer.
Questions? Call us
Address:

96106 Wades Place - A1A Intracoastal Waterway, Fernandina Beach, FL 32034
904 310 6211